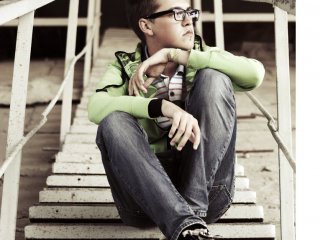 Course Type:
Instructor Led - 4 Weeks Long
Description
Objectives
Outline
Materials
System Requirements
Our Threat Assessment in Schools course provides guidance on a wide spectrum of issues related to the threat-assessment process. We'll discuss how to develop, operate, and manage a threat-assessment strategy by using the Salem-Keizer System Threat Assessment as a model. This course also delves into additional issues that school districts are having to deal with – domestic violence, teen dating, and stalking. By developing a strategic threat-assessment process, you'll be able to provide appropriate services to those involved in your classroom and school district. 
After completing this course, you should be able to:
Recognize types of potential threats in the classroom
Identify systems, team dynamics, and applications of student threat assessments
Recall types of violence, security, and behavioral issues on school campuses
Describe aspects of expansive system implementation
Threat Assessment in Schools Module 1
Brief History of Salem-Keizer System Threat Model
Our first module helps to outline a process for identifying risk concerns upon assessment. We describe the history of the Salem-Keizer System and how this model can be adapted for others. We discuss various studies and research that have influenced campus threat assessments. Finally, we address the basic and foundational concepts of threat assessment.
Threat Assessments
Supportive Research and Recommendations
The Aggression Continuum
Targeted and Reactive Threats and Behavior
Youth Aggression
Threat Assessment in Schools Module 2
System, Team Dynamics, and Applications
Module two of our course delves into the two-tiered process of risk assessment that involves site-based assessment (Level 1) and community-based assessment (Level 2). We also discuss how the investigation team functions – through meetings and interviews with school staff, parents, and other sources. Finally, we describe the components of the Student Threat Assessment Team (STAT).
Level 1 (Site-Based Assessment)
Level 2 (Community-Based Assessment)
Level 2 Investigation Team
Level 2 Student Threat-Assessment Team Operations
Threat Assessment in Schools Module 3 
Threat Assessments, Types of Violence, and Security
Assessing and managing threats are very important but communicating the assessment results and management plan to school staff and parents are equally as important. This module discusses how to communicate threat assessment outcomes and how to organize a student threat-assessment system. Within this module, we'll also describe non-traditional risks, such as domestic violence, teen dating violence, stalking threats, and security and behavioral issues on school campuses.
Organizing a Student Threat-Assessment System
Communicating Threat-Assessment Outcomes
Domestic Violence, Teen Dating Violence, and Stalking
Law Enforcement Officers
Security and Behavioral Issues on School Campuses
Threat Assessment in Schools Module 4
Expansive System Implementation, Adult Threats, and Targeted Violence
Within the final module of this course, we address how to create an adult threat advisory team. Also, we describe threats against adults, such as workplace violence and threats against higher education settings, such as colleges. Finally, we describe how to proactive in school and work situations to stay ahead of potential violent situations.
School Systems and Strategies
Threat Assessment and Adults
Threat Assessment in Higher Education
Staying Ahead of Targeted Violence
Ed4Career is committed to being both environmentally conscious and making it easier for you to study! We're making your education mobile! All of our textbooks are now provided as eTextbooks. You can access them on your laptop, tablet, or mobile device and can study anytime, anywhere.
The move away from physical books to eTextbooks means you get the latest, most up-to-date version available. This also makes your training more accessible, so you can study anywhere you have your phone or tablet. The best part is that all materials are included in your training cost so there are NO extra fees for books!
Internet Connection
Broadband or High-Speed - DSL, Cable, and Wireless Connections
*Dial-Up internet connections will result in a diminished online experience. Classroom pages may load slowly and viewing large audio and video files may not be possible.
Hardware Requirements
Processor - 2GHz Processor or Higher
Memory - 1 GB RAM Minimum Recommended
PC Software Requirements
Operating Systems - Windows 7 or higher
Microsoft Office 2013 or higher. Also, you could use a general Word Processing application to save and open Microsoft Office formats (.doc, .docx, .xls, .xlsx, .ppt, .pptx)
Internet Browsers - Google Chrome is highly recommended


Cookies MUST be enabled
Pop-ups MUST be allowed (Pop-up Blocker disabled)

The Kindle Reader App or VitalSource Bookshelf App are needed for many of our courses (No special equipment needed. This can be downloaded for FREE onto your computer.)
PowerPoint Viewer (if you do not have PowerPoint)
QuickTime, Windows Media Player &/or Real Player
MAC Software Requirements
Operating Systems - Mac OS x 10 or higher with Windows
Mac office programs or a Word Processing application to save and open Microsoft Office formats (.doc, .docx, .xls, .xlsx, .ppt, .pptx)
Internet Browsers- Google Chrome is highly recommended


Cookies MUST be enabled
Pop-ups MUST be allowed (Pop-up Blocker disabled)

The Kindle Reader App or VitalSource Bookshelf App are needed for many of our courses (No special equipment needed. This can be downloaded for FREE onto your computer.)
PowerPoint Viewer (if you do not have PowerPoint)
Adobe PDF Reader
Apple QuickTime Media Player