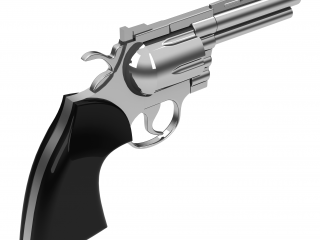 Course Type:
Instructor Led - 4 Weeks Long
Description
Objectives
Outline
Materials
System Requirements
Sadly, mass shootings are affecting our country more and more every day. Violence isn't limited to any specific economic area, state or building. Our most sacred places such as schools, churches, and the workplace are targets of violence that we are hearing about too often. This class will look at past tragedies and use what we have learned to discuss topics such as: knowing the signs, special security situations, triage for the wounded, and what to do after.  
After completing this course, you should be able to:
Recognize the signs of a possible mass shooter
Identify the emergency plans for schools, churches, and businesses
List special security considerations for public buildings and gathering places
Recall what the Run, Hide, Fight methodology means
Security and Strategies for Counteracting the Mass Shooter Threat Module 1
History
In the first module, we will review what we already know about mass shooters, define some important terms used when talking about active and mass shooters, and look at the numbers as we know them currently.
Frequency
Snapshot of Mass Shootings in the U.S.
Event Resolution
Police Response Times
Security and Strategies for Counteracting the Mass Shooter Threat Module 2
What We've Learned
After learning some common definitions, terminology and history, this module will use different numbers and statistics to determine the effect factors have on the outcomes.
Effectiveness of Gun Control and Gun Free Zones
Virginia Tech
Universal Background Checks
No Fly Lists and Terrorist Watch List
Security and Strategies for Counteracting the Mass Shooter Threat Module 3
Countering the Threat
Module 3 will look at countering the threat to schools, churches, and the workplace. Special considerations will be looked at for the different locations and discussing the signs and creating emergency plans.
Know the Signs
Emergency Operations and Planning
Run, Hide, or Fight
Arming Teachers
Security and Strategies for Counteracting the Mass Shooter Threat Module 4
Helping the Wounded & Summary
In this final module, we will look at triage and treating the wounded. A triage checklist will be presented in hopes that more lives can be saved. Lastly, we will look at where do we go from here, how will using what we know potentially save lives.
Triage and Treating the Wounded
Triage Checklist
Gun-Free Zones
Where do We Go from Here?
Ed4Career is committed to being both environmentally conscious and making it easier for you to study! We're making your education mobile! All of our textbooks are now provided as eTextbooks. You can access them on your laptop, tablet, or mobile device and can study anytime, anywhere.
The move away from physical books to eTextbooks means you get the latest, most up-to-date version available. This also makes your training more accessible, so you can study anywhere you have your phone or tablet. The best part is that all materials are included in your training cost so there are NO extra fees for books!
Internet Connection
Broadband or High-Speed - DSL, Cable, and Wireless Connections
*Dial-Up internet connections will result in a diminished online experience. Classroom pages may load slowly and viewing large audio and video files may not be possible.
Hardware Requirements
Processor - 2GHz Processor or Higher
Memory - 1 GB RAM Minimum Recommended
PC Software Requirements
Operating Systems - Windows 7 or higher
Microsoft Office 2013 or higher. Also, you could use a general Word Processing application to save and open Microsoft Office formats (.doc, .docx, .xls, .xlsx, .ppt, .pptx)
Internet Browsers - Google Chrome is highly recommended


Cookies MUST be enabled
Pop-ups MUST be allowed (Pop-up Blocker disabled)

The Kindle Reader App or VitalSource Bookshelf App are needed for many of our courses (No special equipment needed. This can be downloaded for FREE onto your computer.)
PowerPoint Viewer (if you do not have PowerPoint)
QuickTime, Windows Media Player &/or Real Player
MAC Software Requirements
Operating Systems - Mac OS x 10 or higher with Windows
Mac office programs or a Word Processing application to save and open Microsoft Office formats (.doc, .docx, .xls, .xlsx, .ppt, .pptx)
Internet Browsers- Google Chrome is highly recommended


Cookies MUST be enabled
Pop-ups MUST be allowed (Pop-up Blocker disabled)

The Kindle Reader App or VitalSource Bookshelf App are needed for many of our courses (No special equipment needed. This can be downloaded for FREE onto your computer.)
PowerPoint Viewer (if you do not have PowerPoint)
Adobe PDF Reader
Apple QuickTime Media Player