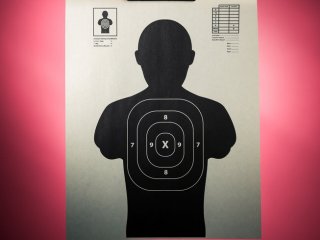 Course Type:
Instructor Led - 4 Weeks Long
Description
Objectives
Outline
Materials
System Requirements
Unfortunately, gun violence within our schools has become an epidemic that needs to be addressed by communities, law enforcement, and school districts. Our Surviving an Active Shooter in School course presents ideas for parents, children, and school administrators on how to mitigate, prepare for, and fight back against an active shooter. Various indicators and triggers for violence, strategies for keeping yourself safe, and techniques for handling and reacting to a violent situation are all discussed. 
After completing this course, you should be able to:
Recall triggers, indicators, and profiles of potential violence
Identify stages of alertness and how to examine your school strategically
Recognize techniques for keeping yourself safe while in a violent situation, such as hiding and using barricades
Describe how to fight back against an active shooter
Surviving an Active Shooter in School Module 1
Threat and Prevention
Our first module in this course discusses triggers, indicators, and behavior warning signs that could escalate into violence. If we can understand triggers and indicators that set a shooting into motion, we can work to prevent and eliminate them. The days have long passed of assuming our schools are safe places. We must lay the groundwork with our children, so they don't become victims of violence. This module also describes how to properly establish a threat assessment committee.
Triggers
Profile of a School Shooter
Indicators
Laying the Groundwork
Establishing a Threat Assessment Committee
Surviving an Active Shooter in School Module 2
Danger, Mindset, and Strategy
What should children do if they see someone talking or acting in a threatening manner? Do the students in your care understand how to recognize potential violent behaviors? This module provides steps for reporting issues or threats and techniques for talking to an upset person. We also examine ways to use various objects in the classroom for self-defense purposes. Finally, techniques for mental preparedness and strategies are described, all of which could potentially safe lives.
When a Student Seems Dangerous
How to Talk to an Upset or Volatile Person
Stages of Alertness
Examine Your School
Alarm Systems
Surviving an Active Shooter in School Module 3  
Under Fire
This module describes what students should do when a school shooter opens fire in their location. What happens when you have no warning – how will you respond? Your response could save your life. We discuss techniques for keeping yourself safe.
Talking with Your Kids
Flee the Area
Hide
Barricades
Calling the Police
Surviving an Active Shooter in School Module 4
Fighting Back
Fighting back should be considered a last-ditch effort when all have options have been extinguished. Under which circumstances should you fight back? Who should fight back? This final module discusses your options when dealing with a violent situation.  
Who Should Fight Back?
The Confrontation
Methods of Attacking
Your Mindset
Weapons
Ed4Career is committed to being both environmentally conscious and making it easier for you to study! We're making your education mobile! All of our textbooks are now provided as eTextbooks. You can access them on your laptop, tablet, or mobile device and can study anytime, anywhere.
The move away from physical books to eTextbooks means you get the latest, most up-to-date version available. This also makes your training more accessible, so you can study anywhere you have your phone or tablet. The best part is that all materials are included in your training cost so there are NO extra fees for books!
Internet Connection
Broadband or High-Speed - DSL, Cable, and Wireless Connections
*Dial-Up internet connections will result in a diminished online experience. Classroom pages may load slowly and viewing large audio and video files may not be possible.
Hardware Requirements
Processor - 2GHz Processor or Higher
Memory - 1 GB RAM Minimum Recommended
PC Software Requirements
Operating Systems - Windows 7 or higher
Microsoft Office 2013 or higher. Also, you could use a general Word Processing application to save and open Microsoft Office formats (.doc, .docx, .xls, .xlsx, .ppt, .pptx)
Internet Browsers - Google Chrome is highly recommended


Cookies MUST be enabled
Pop-ups MUST be allowed (Pop-up Blocker disabled)

The Kindle Reader App or VitalSource Bookshelf App are needed for many of our courses (No special equipment needed. This can be downloaded for FREE onto your computer.)
PowerPoint Viewer (if you do not have PowerPoint)
QuickTime, Windows Media Player &/or Real Player
MAC Software Requirements
Operating Systems - Mac OS x 10 or higher with Windows
Mac office programs or a Word Processing application to save and open Microsoft Office formats (.doc, .docx, .xls, .xlsx, .ppt, .pptx)
Internet Browsers- Google Chrome is highly recommended


Cookies MUST be enabled
Pop-ups MUST be allowed (Pop-up Blocker disabled)

The Kindle Reader App or VitalSource Bookshelf App are needed for many of our courses (No special equipment needed. This can be downloaded for FREE onto your computer.)
PowerPoint Viewer (if you do not have PowerPoint)
Adobe PDF Reader
Apple QuickTime Media Player