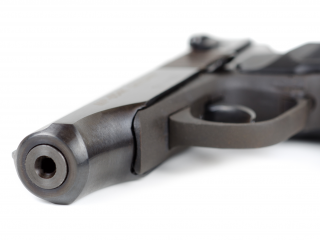 Course Type:
Instructor Led - 4 Weeks Long
Description
Objectives
Outline
Materials
System Requirements
Unfortunately, shooting situations are becoming commonplace in communities throughout the country. An active shooter situation can occur anywhere – in schools, public/private businesses, and places of worship. Are you prepared to defend yourself and your family against a shooter? Our Surviving an Active Shooter Situation course discusses the techniques for escaping, sheltering to hide, and sheltering to fight. We describe defensive techniques that are designed to engage and take down the assailant. 
After completing this course, you should be able to:
Identify dynamics that facilitate a shooting event, including motivations for violent encounters
Describe prevention techniques, observation skills, and defensive reactions
Discuss tactics and techniques to survive an active shooter/assailant event
Recall defensive recommendations and trends in the behaviors of active shooters
Surviving an Active Shooter Situation Module 1
Understanding the Threat
In the first module, we aim to understand the active shooter threat. We'll define what an active shooter/assailant is and we'll look at possible motives for committing violent actions. Finally, we'll discuss dynamics that facilitate an active shooter threat and how to evaluate defensive training.
Motivations for Violent Encounters
Dynamics that Facilitate an Active Shooter Situation
Preemptive Facility Measures
Reactive Personal Measures
Shooter/Assailant Defense Training
Surviving an Active Shooter Situation Module 2
Prevention and Early Detection
Module two discusses prevention, warning signs, observations, and discerning physical characteristics of an armed person. We'll cover what to look for – sights, sounds, and how to react when a shooting starts to occur.
Noticing Pre-Incident Behaviors
Awareness and Observation Skills
Survivor Mindset
Sights, Sounds, and Defense Reactions
Notification of an Active Shooter Event
Surviving an Active Shooter Situation Module 3
Techniques to Survive an Active Shooter Event
When shots are fired, how will you react? This module describes tactics and techniques to survive an active shooter/assailant event. We discuss ways to escape, sheltering to hide indoors and outdoors, and sheltering to fight.
Escape
Sheltering to Hide
Tactical Errors
Lockdown
After the Shooting
Surviving an Active Shooter Situation Module 4
Strategic Defense Recommendations
Our final module discusses recommendations for protecting yourself in certain industries and businesses. We also look at trends in the behaviors of shooters by examining past shootings. We hope to provide insight into potential future attacks in order to develop effective defense strategies.
Schools
Private/Public Businesses
Emergency Medical Services
Hospitals
Trends in the Behaviors of Active Shooters
Ed4Career is committed to being both environmentally conscious and making it easier for you to study! We're making your education mobile! All of our textbooks are now provided as eTextbooks. You can access them on your laptop, tablet, or mobile device and can study anytime, anywhere.
The move away from physical books to eTextbooks means you get the latest, most up-to-date version available. This also makes your training more accessible, so you can study anywhere you have your phone or tablet. The best part is that all materials are included in your training cost so there are NO extra fees for books!
Internet Connection
Broadband or High-Speed - DSL, Cable, and Wireless Connections
*Dial-Up internet connections will result in a diminished online experience. Classroom pages may load slowly and viewing large audio and video files may not be possible.
Hardware Requirements
Processor - 2GHz Processor or Higher
Memory - 1 GB RAM Minimum Recommended
PC Software Requirements
Operating Systems - Windows 7 or higher
Microsoft Office 2013 or higher. Also, you could use a general Word Processing application to save and open Microsoft Office formats (.doc, .docx, .xls, .xlsx, .ppt, .pptx)
Internet Browsers - Google Chrome is highly recommended


Cookies MUST be enabled
Pop-ups MUST be allowed (Pop-up Blocker disabled)

The Kindle Reader App or VitalSource Bookshelf App are needed for many of our courses (No special equipment needed. This can be downloaded for FREE onto your computer.)
PowerPoint Viewer (if you do not have PowerPoint)
QuickTime, Windows Media Player &/or Real Player
MAC Software Requirements
Operating Systems - Mac OS x 10 or higher with Windows
Mac office programs or a Word Processing application to save and open Microsoft Office formats (.doc, .docx, .xls, .xlsx, .ppt, .pptx)
Internet Browsers- Google Chrome is highly recommended


Cookies MUST be enabled
Pop-ups MUST be allowed (Pop-up Blocker disabled)

The Kindle Reader App or VitalSource Bookshelf App are needed for many of our courses (No special equipment needed. This can be downloaded for FREE onto your computer.)
PowerPoint Viewer (if you do not have PowerPoint)
Adobe PDF Reader
Apple QuickTime Media Player