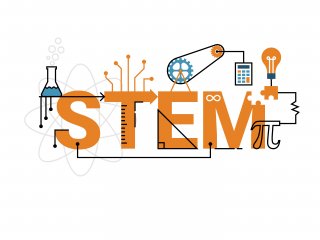 Course Type:
Instructor Led - 4 Weeks Long
Description
Objectives
Outline
Materials
System Requirements
Are you looking for new ways to foster communication, collaboration, critical thinking, and creativity skills for your students? Are you interested in STEM concepts but aren't sure how to incorporate them into your elementary classroom? STEM stands for science, technology, engineering, and math which are all vital content areas for knowledge and development. Our STEM in the Elementary Classroom course will introduce you to STEM-infusion concepts and discuss why these concepts are important for children's overall growth and development. Sample lesson plans, lesson plan templates, and STEM challenge ideas help to jumpstart brainstorming activities for integrating STEM into your classroom. We'll also discuss ideas that support ways to engage other teachers, parents, and administrators.
After completing this course, you should be able to:
Recognize the need for STEM-infusion and why STEM is critical to children's growth
Recall learning approaches for integrating STEM concepts
Identify how to integrate content areas that provide both rigor and relevance to instruction
Describe how student collaboration and proper leadership help to foster learning
STEM in the Elementary Classroom Module 1
STEM Infusing Content Areas
STEM-infusion means using concepts that are part of STEM to teach or practice all subjects in the classroom. This module will introduce you to basic STEM principles and why STEM concepts are important for elementary learners. We'll also discuss how to make content and lessons relevant for students in order to enhance overall learning.
Misconceptions about STEM-Infusion
Why STEM in Elementary?
21st Century Readiness
Rigor Meets Relevance
The Role of Technology
STEM in the Elementary Classroom Module 2
Cross-Cutting Concepts and the Standards Alignment
This module addresses cross-cutting concepts and the standards alignment approach in relation to STEM-infusion. Cross-cutting concepts help students connect the dots between different content areas and this helps enrich their overall knowledge and understanding. Standards alignment is when the teacher looks at all the standards being taught and creates a design challenge that incorporates all of them.
The Pattern Revelation
Creating STEM-Infused Lesson Plans
Starting with the Standards
Connecting the Unconnected
Brainstorming Project Ideas
STEM in the Elementary Classroom Module 3
Thematic Approaches and Assessing STEM
Thematic approaches use a theme, such as a story or event, as a foundation for a STEM-infused lesson. Module 3 will discuss ways to incorporate thematic approaches into your daily lesson planning. We will also address the proper ways to assess STEM, including rubrics, goal setting, student journaling, improvement logs, and standardized testing.
Not Your Mama's Thematic Teaching
The Testing Mess
Rubrics
Student Goal Setting
Student Journaling
STEM in the Elementary Classroom Module 4
STEM Mindset and Collaboration
The final module describes the benefits of STEM learning in terms of risk taking and shifting mindsets. We also discuss ideas for student collaboration and leadership concepts, such as modeling lessons in all classrooms, parent involvement, goal setting, and sharing resources amongst teachers, administrators, and parents.
A Mindset Shift
Foundation of Communication
Richness of Interactions
Leadership for Change
Parent Involvement
Ed4Career is committed to being both environmentally conscious and making it easier for you to study! We're making your education mobile! All of our textbooks are now provided as eTextbooks. You can access them on your laptop, tablet, or mobile device and can study anytime, anywhere.
The move away from physical books to eTextbooks means you get the latest, most up-to-date version available. This also makes your training more accessible, so you can study anywhere you have your phone or tablet. The best part is that all materials are included in your training cost so there are NO extra fees for books!
Internet Connection
Broadband or High-Speed - DSL, Cable, and Wireless Connections
*Dial-Up internet connections will result in a diminished online experience. Classroom pages may load slowly and viewing large audio and video files may not be possible.
Hardware Requirements
Processor - 2GHz Processor or Higher
Memory - 1 GB RAM Minimum Recommended
PC Software Requirements
Operating Systems - Windows 7 or higher
Microsoft Office 2013 or higher. Also, you could use a general Word Processing application to save and open Microsoft Office formats (.doc, .docx, .xls, .xlsx, .ppt, .pptx)
Internet Browsers - Google Chrome is highly recommended


Cookies MUST be enabled
Pop-ups MUST be allowed (Pop-up Blocker disabled)

The Kindle Reader App or VitalSource Bookshelf App are needed for many of our courses (No special equipment needed. This can be downloaded for FREE onto your computer.)
PowerPoint Viewer (if you do not have PowerPoint)
QuickTime, Windows Media Player &/or Real Player
MAC Software Requirements
Operating Systems - Mac OS x 10 or higher with Windows
Mac office programs or a Word Processing application to save and open Microsoft Office formats (.doc, .docx, .xls, .xlsx, .ppt, .pptx)
Internet Browsers- Google Chrome is highly recommended


Cookies MUST be enabled
Pop-ups MUST be allowed (Pop-up Blocker disabled)

The Kindle Reader App or VitalSource Bookshelf App are needed for many of our courses (No special equipment needed. This can be downloaded for FREE onto your computer.)
PowerPoint Viewer (if you do not have PowerPoint)
Adobe PDF Reader
Apple QuickTime Media Player