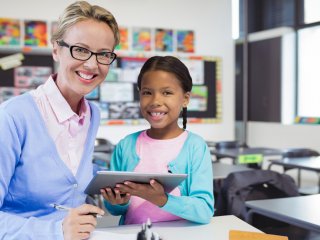 Course Type:
Instructor Led - 4 Weeks Long
Description
Objectives
Outline
Materials
Approvals
System Requirements
Technology and content area curriculum should be partnered in such a way to enhance not just learning for the students, but also increase enthusiasm for the teachers.  Students today have at their fingertips access to a variety of information and communications that did not exist when their teachers were children.  Students seamlessly integrate new technologies into their lives in ways that mystify many adults.  Our classrooms must capture and keep students attention and focus.  Today that means utilizing as much technology throughout each subject every day.  Our course promotes the use of technology throughout all curriculum.  In our class, students will be introduced to the most powerful instructional tool of today to enhance classroom instruction and push the boundaries to challenge all students to think and learn in meaningful ways.  
* You have 4 weeks to complete this course from date of your enrollment.
** Course Subject to Change.
After completing this course, you should be able to:
Recognize how to use technology in the classroom
Recall the differences between the traditional and cognitive tool approaches
List how to use blogs, wikis, and digital media for literacy learning
Identify how to integrate technology into lessons
Using Technology in Your Classroom Module 1
Using Technology in the Math Classroom
In module one, we will take a look at how to use technology in the classroom.  We will explore the obstacles that can be encountered when adding technology and how to address them.  Additionally, we will discuss the importance of integrating technology for the purpose of Math lessons.
Obstacles to Technology Integration
Successes of Math Integration
Importance of Math Technology Integration
Integrating Wikis into Math Instruction
Mathcasting
Using Technology in Your Classroom Module 2
Integrating Technology into Science Instruction
In module two, we will take a look at the differences between the traditional and cognitive tool approaches.   We will look at how to integrate ideas to enhance teaching science lessons.  Also explored in module two is how to use databases and how to empower students in science with the use of technology.
Traditional vs. Cognitive Tool Approach
Learning Science with Technology
Integration Ideas to Enhance Science Teaching
Databases and Probeware
Empowering Students with Science
Using Technology in Your Classroom Module 3
Integrating Technology into the Literacy Classroom
Although some technology has been used in classrooms for a while, we will look at how to increase your possibilities.  Included in module three is an exploration of how to used blogs, wikis, and digital media for literacy learning.  We will also discuss how to use video editing software to enhance your current lessons.
Current Technology in Literacy Classrooms
Increasing Possibilities
Digital Media for Literacy Learning
Blogs and Wikis
Video Editing Software
Using Technology in Your Classroom Module 4
The Intersections of Technology in the Social Studies
In our final module, we will discuss how to integrate technology into social studies lessons.  After looking at the traditional and innovative converge, we will explore digital media sharing, virtual worlds, and the future of technology in the classroom.
Technology Integration in Social Studies
Traditional and Innovative Converge
Digital Media Sharing
Virtual Worlds
The Future of Technology in the Classroom
Ed4Career is committed to being both environmentally conscious and making it easier for you to study! We're making your education mobile! All of our textbooks are now provided as eTextbooks. You can access them on your laptop, tablet, or mobile device and can study anytime, anywhere.
The move away from physical books to eTextbooks means you get the latest, most up-to-date version available. This also makes your training more accessible, so you can study anywhere you have your phone or tablet. The best part is that all materials are included in your training cost so there are NO extra fees for books!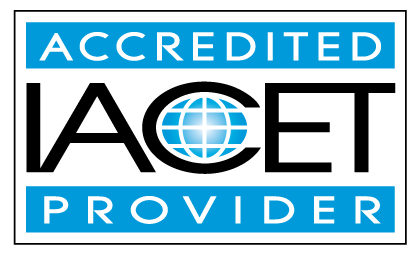 Ed4Career has been approved as an Accredited Provider by the International Association for Continuing Education and Training (IACET). In obtaining this accreditation, Ed4Career has demonstrated that it complies with the ANSI/IACET Standard which is recognized internationally as a standard of good practice. As a result of the Accredited Provider status, Ed4Career is authorized to offer IACET CEUs for courses and programs that qualify under the ANSI/IACET Standard.
The Continuing Education Unit (CEU) was created by IACET as a measurement of continuing education. One (1) IACET CEU is equal to ten (10) contact hours of participation in an organized continuing education experience under responsible sponsorship, capable direction, and qualified instruction. Under IACET's care, the IACET CEU has evolved from a quantitative measure to a hallmark of quality training and instruction. For more information on IACET, visit www.iacet.org.
Internet Connection
Broadband or High-Speed - DSL, Cable, and Wireless Connections
*Dial-Up internet connections will result in a diminished online experience. Classroom pages may load slowly and viewing large audio and video files may not be possible.
Hardware Requirements
Processor - 2GHz Processor or Higher
Memory - 1 GB RAM Minimum Recommended
PC Software Requirements
Operating Systems - Windows 7 or higher
Microsoft Office 2013 or higher. Also, you could use a general Word Processing application to save and open Microsoft Office formats (.doc, .docx, .xls, .xlsx, .ppt, .pptx)
Internet Browsers - Google Chrome is highly recommended


Cookies MUST be enabled
Pop-ups MUST be allowed (Pop-up Blocker disabled)

The Kindle Reader App or VitalSource Bookshelf App are needed for many of our courses (No special equipment needed. This can be downloaded for FREE onto your computer.)
PowerPoint Viewer (if you do not have PowerPoint)
QuickTime, Windows Media Player &/or Real Player
MAC Software Requirements
Operating Systems - Mac OS x 10 or higher with Windows
Mac office programs or a Word Processing application to save and open Microsoft Office formats (.doc, .docx, .xls, .xlsx, .ppt, .pptx)
Internet Browsers- Google Chrome is highly recommended


Cookies MUST be enabled
Pop-ups MUST be allowed (Pop-up Blocker disabled)

The Kindle Reader App or VitalSource Bookshelf App are needed for many of our courses (No special equipment needed. This can be downloaded for FREE onto your computer.)
PowerPoint Viewer (if you do not have PowerPoint)
Adobe PDF Reader
Apple QuickTime Media Player