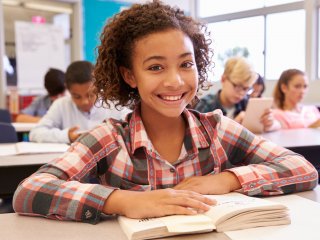 Course Type:
Instructor Led - 4 Weeks Long
Description
Objectives
Outline
Materials
System Requirements
How children learn, especially ones with disabilities, depends upon their relationship and connection with their parents and teachers. Our Language Based Learning Disabilities course provides support for parents, teachers, and caregivers by discussing how to foster positive relationships, how to accurately assess disabilities, and how to support children both at home and at school.
After completing this course, you should be able to:
Recognize types of language-based learning disabilities
Identify how to correctly assess and support your child
Recall aspects of memory, information processing, and attention deficits
Describe how to navigate life outside of school and how to gain independence
Language Based Learning Disabilities Module 1
Difficulties and Assessments  
What exactly is a language-based learning difficulty? Our first module discusses the co-occurrence of language difficulties and how to properly have your child assessed. We also cover ways to support children and form strong bonds with them. 
Child's Learning Environment
Levels of Support in Public Schools
Private Assessments
Collaboration
Forming a Strong Bond with Your Child
Language Based Learning Disabilities Module 2
Overview of Language Disabilities
In our second module, we describe techniques for establishing a good relationship with parents, teachers, and administrators. We also address some major language disabilities: dyslexia, dysgraphia, and dyscalculia.
Navigating School
Promoting Active Learning
Dyslexia
Dysgraphia
Dyscalculia
Language Based Learning Disabilities Module 3
Nuts and Bolts of Memory
Children with language based learning disabilities struggle with auditory and visual processing skills. In this module we discuss concepts behind information processing, memory, and sustaining attention. We also describe how to manage symptoms of ADHD.
Information Processing
Memory
Managing ADHD
Sustained Attention
Managing Upper Level Demands
Language Based Learning Disabilities Module 4
Cultivating Independence
In our final module we take a look at how to navigate life outside of school. We describe ways to promote social skills, increase independence, gain employment, and create healthy lifestyles.
Succeeding at Life
Navigating Life Outside School
Promoting Social Skills
Cultivating Independence After High School
Independent Living
Ed4Career is committed to being both environmentally conscious and making it easier for you to study! We're making your education mobile! All of our textbooks are now provided as eTextbooks. You can access them on your laptop, tablet, or mobile device and can study anytime, anywhere.
The move away from physical books to eTextbooks means you get the latest, most up-to-date version available. This also makes your training more accessible, so you can study anywhere you have your phone or tablet. The best part is that all materials are included in your training cost so there are NO extra fees for books!
Internet Connection
Broadband or High-Speed - DSL, Cable, and Wireless Connections
*Dial-Up internet connections will result in a diminished online experience. Classroom pages may load slowly and viewing large audio and video files may not be possible.
Hardware Requirements
Processor - 2GHz Processor or Higher
Memory - 1 GB RAM Minimum Recommended
PC Software Requirements
Operating Systems - Windows 7 or higher
Microsoft Office 2013 or higher. Also, you could use a general Word Processing application to save and open Microsoft Office formats (.doc, .docx, .xls, .xlsx, .ppt, .pptx)
Internet Browsers - Google Chrome is highly recommended


Cookies MUST be enabled
Pop-ups MUST be allowed (Pop-up Blocker disabled)

The Kindle Reader App or VitalSource Bookshelf App are needed for many of our courses (No special equipment needed. This can be downloaded for FREE onto your computer.)
PowerPoint Viewer (if you do not have PowerPoint)
QuickTime, Windows Media Player &/or Real Player
MAC Software Requirements
Operating Systems - Mac OS x 10 or higher with Windows
Mac office programs or a Word Processing application to save and open Microsoft Office formats (.doc, .docx, .xls, .xlsx, .ppt, .pptx)
Internet Browsers- Google Chrome is highly recommended


Cookies MUST be enabled
Pop-ups MUST be allowed (Pop-up Blocker disabled)

The Kindle Reader App or VitalSource Bookshelf App are needed for many of our courses (No special equipment needed. This can be downloaded for FREE onto your computer.)
PowerPoint Viewer (if you do not have PowerPoint)
Adobe PDF Reader
Apple QuickTime Media Player