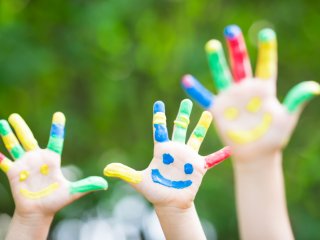 Course Type:
Instructor Led - 4 Weeks Long
Description
Objectives
Outline
Materials
Approvals
System Requirements
Are you ready to flip your classroom?  Thinking about using a less than traditional method of teaching in your class?  After learning about the history of the "flipped classroom," you will look at how the roles and expectations of students and teachers change when using this model.  No longer are students using textbooks and sitting in rows with a chalkboard.  Today's generation is using the Internet and technology to approach learning.  Teachers are facilitator's and encourage learning through interacting with the students, not lecturing. The Flipped Classroom course will give you strategies and tips to effectively implement the model into your class.
* You have 4 weeks to complete this course from date of your enrollment.
** Course Subject to Change.
After completing this course, you should be able to:
Define the history and concepts of the flipped classroom
Recall several rationales as to why the flipped classroom is an effective teaching method
Recognize strategies to use with individual children
Identify how to implement the flipped classroom
The Flipped Classroom Module 1
History and Basic Concepts
This module gives a brief history of the flipped classroom and how the designers of the approach began to implement it in their classrooms.  We will take a look at the different types of students and their individual needs and how the flipped classroom can address many types of student needs and ensure that students receive a personalized education. Furthermore, students will learn how the flipped classroom can be tailored for mastery learning in all content areas.
The History of the Flipped Classroom

Personalized Education For All Students
Implementing the Flipped Classroom For Mastery Learning
Basic Concepts of the Flipped Classroom
Comparing the Flipped Classroom to the Traditional Classroom
The Flipped Classroom Module 2
Justification to Make the Flip
The first part of this module gives several rationales for why the flipped classroom is an effective teaching method.  It describes why the flipped classroom is good for students and teachers.  In the second part of the module students will learn how to implement the approach.  Details are given on how to make the necessary videos and the equipment and technology required.  How to implement the flipped classroom for use with project based learning is also discussed.
Poor Reasons For Flipping Your Classroom

Personalizing Students' Education
Helping Teachers with Instruction
Making Videos
Required Technology and Resources
The Flipped Classroom Module 3
Mastery Learning
This module introduces the concept of mastery learning and how the flipped classroom can be used to implement mastery learning. Characteristics of effective teachers who choose to use this approach are addressed. Also included is an outline of the key components of the flipped classroom and an in-depth discussion for making the case for the flipped-mastery model.
Defining Mastery Learning

Implementing Mastery Learning
Characteristics of an Effective Teacher
Components of the Flipped-Master Classroom
The Case for the Flipped-Mastery Model
The Flipped Classroom Module 4
Implementation Day
This module goes into detail about how to implement the flipped-mastery classroom, including topics such as:  what to do on the first day of school, how to inform parents about the approach, teaching students how to watch and interact with the videos, and setting up the classroom for the flipped-mastery approach.  There is also instruction on how to assess students to include formative and summative assessments.  Finally, students will benefit from a section in the textbook that addresses common questions and concerns regarding the flipped classroom.
Teaching Students to Manage Their Time and Workload

Encouraging Students to Help Other Students
Building Appropriate Assessment Tools
Working With the A-F Grading Culture
Multiple Ways to Flip a Classroom
Ed4Career is committed to being both environmentally conscious and making it easier for you to study! We're making your education mobile! All of our textbooks are now provided as eTextbooks. You can access them on your laptop, tablet, or mobile device and can study anytime, anywhere.
The move away from physical books to eTextbooks means you get the latest, most up-to-date version available. This also makes your training more accessible, so you can study anywhere you have your phone or tablet. The best part is that all materials are included in your training cost so there are NO extra fees for books!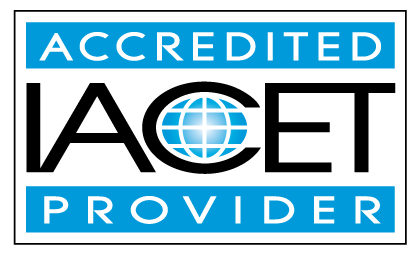 Ed4Career has been approved as an Accredited Provider by the International Association for Continuing Education and Training (IACET). In obtaining this accreditation, Ed4Career has demonstrated that it complies with the ANSI/IACET Standard which is recognized internationally as a standard of good practice. As a result of the Accredited Provider status, Ed4Career is authorized to offer IACET CEUs for courses and programs that qualify under the ANSI/IACET Standard.
The Continuing Education Unit (CEU) was created by IACET as a measurement of continuing education. One (1) IACET CEU is equal to ten (10) contact hours of participation in an organized continuing education experience under responsible sponsorship, capable direction, and qualified instruction. Under IACET's care, the IACET CEU has evolved from a quantitative measure to a hallmark of quality training and instruction. For more information on IACET, visit www.iacet.org.
Internet Connection
Broadband or High-Speed - DSL, Cable, and Wireless Connections
*Dial-Up internet connections will result in a diminished online experience. Classroom pages may load slowly and viewing large audio and video files may not be possible.
Hardware Requirements
Processor - 2GHz Processor or Higher
Memory - 1 GB RAM Minimum Recommended
PC Software Requirements
Operating Systems - Windows 7 or higher
Microsoft Office 2013 or higher. Also, you could use a general Word Processing application to save and open Microsoft Office formats (.doc, .docx, .xls, .xlsx, .ppt, .pptx)
Internet Browsers - Google Chrome is highly recommended


Cookies MUST be enabled
Pop-ups MUST be allowed (Pop-up Blocker disabled)

The Kindle Reader App or VitalSource Bookshelf App are needed for many of our courses (No special equipment needed. This can be downloaded for FREE onto your computer.)
PowerPoint Viewer (if you do not have PowerPoint)
QuickTime, Windows Media Player &/or Real Player
MAC Software Requirements
Operating Systems - Mac OS x 10 or higher with Windows
Mac office programs or a Word Processing application to save and open Microsoft Office formats (.doc, .docx, .xls, .xlsx, .ppt, .pptx)
Internet Browsers- Google Chrome is highly recommended


Cookies MUST be enabled
Pop-ups MUST be allowed (Pop-up Blocker disabled)

The Kindle Reader App or VitalSource Bookshelf App are needed for many of our courses (No special equipment needed. This can be downloaded for FREE onto your computer.)
PowerPoint Viewer (if you do not have PowerPoint)
Adobe PDF Reader
Apple QuickTime Media Player