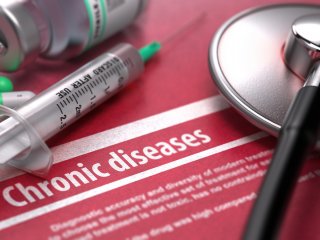 Course Type:
Instructor Led - 4 Weeks Long
Description
Objectives
Outline
Materials
System Requirements
Do you or a loved one have Chronic Obstructive Pulmonary Disease (COPD)? COPD is emphysema, chronic bronchitis, or both. About 80 - 90% of COPD diagnoses are caused by smoking. Once COPD occurs, the disease is not reversible. With practical tools and an effective plan, you will have a good understanding of this lung disease, its treatment options, and coping strategies. Our COPD course will help you be better prepared to cope or care for a loved one with the disease.
* You have 4 weeks to complete this course from date of your enrollment.
** Course Subject to Change.
After completing this course, you should be able to:
Define COPD, risk factors and symptoms
Recall the medical treatments for COPD
Recognize practical tips for living with COPD
Identify the emotional impact of COPD and coping mechanisms
COPD: Understanding and Treatment Module 1
Understanding Your Diagnosis, Protections, and Entitlements
This module will discuss the COPD Epidemic in America.  Carefully examined throughout module one is what exactly COPD is, how it affects the lungs, and how it progresses over time.  Those with COPD experience a multitude of issues, including changes in family, work, and other lifestyle choices.  Also included in module one is direction for how to manage this disability and insurance.
The COPD Epidemic in America
Risk Factors and Symptoms
The Disease Progression and Its Stages
Working When You Have COPD
Disability and Medicare
COPD: Understanding and Treatment Module 2
Understanding and Managing Your Medical Treatment
In this module students will learn about some of the medical aspects of COPD.  Module two covers how to work with a health care provider, what tests to expect before and after a diagnosis, and the treatments commonly used with COPD; all very important topics covered when initially being diagnosed with COPD. Also included in this module is an overview of changes one should make at home to keep their environment healthy.  
Working with Health Care Providers
Common Tests
Medications and Treatments for COPD
Using Home Oxygen
Staying Healthy
COPD: Understanding and Treatment Module 3
Practical Tips for Living with COPD
Living with COPD often creates havoc within your normal daily activities.  Module three will explore ways to modify tasks in order to maximize energy and reduce the fatigue associated with COPD. Once limits are determined, one can return to a more normal lifestyle.
Getting Out
Mobility
Traveling
Physical Activity and Energy Level
Housekeeping
COPD: Understanding and Treatment Module 4
Coping with the Emotional Impact of COPD
When initially diagnosed with COPD, people often display symptoms of depression and anxiety.  Module four will examine how to emotionally adapt to a COPD diagnosis and lifestyle. Included in module four is ideas for how spouses, partners, caregivers, and the community can provide assistance to those with the diagnosis.
Retirement
Spouses, Partners and Caregivers
All the Feelings
Community Help
Advanced Directives
Ed4Career is committed to being both environmentally conscious and making it easier for you to study! We're making your education mobile! All of our textbooks are now provided as eTextbooks. You can access them on your laptop, tablet, or mobile device and can study anytime, anywhere.
The move away from physical books to eTextbooks means you get the latest, most up-to-date version available. This also makes your training more accessible, so you can study anywhere you have your phone or tablet. The best part is that all materials are included in your training cost so there are NO extra fees for books!
Internet Connection
Broadband or High-Speed - DSL, Cable, and Wireless Connections
*Dial-Up internet connections will result in a diminished online experience. Classroom pages may load slowly and viewing large audio and video files may not be possible.
Hardware Requirements
Processor - 2GHz Processor or Higher
Memory - 1 GB RAM Minimum Recommended
PC Software Requirements
Operating Systems - Windows 7 or higher
Microsoft Office 2013 or higher. Also, you could use a general Word Processing application to save and open Microsoft Office formats (.doc, .docx, .xls, .xlsx, .ppt, .pptx)
Internet Browsers - Google Chrome is highly recommended


Cookies MUST be enabled
Pop-ups MUST be allowed (Pop-up Blocker disabled)

The Kindle Reader App or VitalSource Bookshelf App are needed for many of our courses (No special equipment needed. This can be downloaded for FREE onto your computer.)
PowerPoint Viewer (if you do not have PowerPoint)
QuickTime, Windows Media Player &/or Real Player
MAC Software Requirements
Operating Systems - Mac OS x 10 or higher with Windows
Mac office programs or a Word Processing application to save and open Microsoft Office formats (.doc, .docx, .xls, .xlsx, .ppt, .pptx)
Internet Browsers- Google Chrome is highly recommended


Cookies MUST be enabled
Pop-ups MUST be allowed (Pop-up Blocker disabled)

The Kindle Reader App or VitalSource Bookshelf App are needed for many of our courses (No special equipment needed. This can be downloaded for FREE onto your computer.)
PowerPoint Viewer (if you do not have PowerPoint)
Adobe PDF Reader
Apple QuickTime Media Player