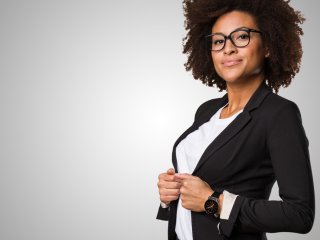 Course Type:
Instructor Led - 4 Weeks Long
Description
Objectives
Outline
Materials
System Requirements
The role of an Executive Assistant has evolved dramatically over the years. No longer just providing basic clerical and administrative support, they enhance the executive's productivity while making their workload as seamless as possible. They also work in partnership with their executive and are proactive at managing time, relationships, and tasks. Are you new to the executive assistant role or are you currently in a support position looking to advance? By taking this course, you will be introduced to the necessary skills needed to become a successful and productive executive assistant.
After completing this course, you should be able to:
Recall how the role of an executive assistant has changed and the skills needed to be successful
Identify how to manage information, direct activities, and protect the executive
Recognize how to support the executive and build relationships and networks
Define the executive relationship, how to work together, and how to find balance
Executive Assistant Module 1
The Evolution of an Executive Assistant
Our first module discusses the evolution of the executive assistant through the years, including roles and responsibilities. We explore how to build trust, how to develop interpersonal and social skills, and how to provide value and benefits to executives.  
Evolution of the Executive Assistant
Executive Assistant Value and Benefits
Executive Partnership Model – Trust
Values
Interpersonal Skills, Social Skills, and Emotional Intelligence
Executive Assistant Module 2
Managing Information and Directing Activities
To be successful, you must always be one step ahead of your executive. In this module, we explore how to direct activities and manage priorities in the office. There is a constant battle between making plans and shuffling plans, so we discuss how to manage plans and information to fully benefit the executive.
Directing Activities
Priorities of the Executive Office
Managing Information Flow and Access
Protecting the Executive from Others
Protecting the Executive from Themselves
Executive Assistant Module 3
Supporting, Promoting, and Networking
Some of the various roles of an executive assistant is a corporate networker, a relationship builder, and a relationship manager. We discuss all of those in this module, as well as how to support and promote initiatives and policies.
Relationship Building
Managing Key Stakeholder and Client Relationships
Supporting and Promoting Executive Initiatives and Policies
Building a Support Network
External Networks
Executive Assistant Module 4
The Executive Relationship
To be successful and productive, the executive and the assistant must be able to work together efficiently and effectively. In the last few chapters of this course, we explore the assistant/executive partnership and performance measures.
Finding Balance
Working Together
Position Descriptions
Performance Measurement
Functions
Ed4Career is committed to being both environmentally conscious and making it easier for you to study! We're making your education mobile! All of our textbooks are now provided as eTextbooks. You can access them on your laptop, tablet, or mobile device and can study anytime, anywhere.
The move away from physical books to eTextbooks means you get the latest, most up-to-date version available. This also makes your training more accessible, so you can study anywhere you have your phone or tablet. The best part is that all materials are included in your training cost so there are NO extra fees for books!
Internet Connection
Broadband or High-Speed - DSL, Cable, and Wireless Connections
*Dial-Up internet connections will result in a diminished online experience. Classroom pages may load slowly and viewing large audio and video files may not be possible.
Hardware Requirements
Processor - 2GHz Processor or Higher
Memory - 1 GB RAM Minimum Recommended
PC Software Requirements
Operating Systems - Windows 7 or higher
Microsoft Office 2013 or higher. Also, you could use a general Word Processing application to save and open Microsoft Office formats (.doc, .docx, .xls, .xlsx, .ppt, .pptx)
Internet Browsers - Google Chrome is highly recommended


Cookies MUST be enabled
Pop-ups MUST be allowed (Pop-up Blocker disabled)

The Kindle Reader App or VitalSource Bookshelf App are needed for many of our courses (No special equipment needed. This can be downloaded for FREE onto your computer.)
PowerPoint Viewer (if you do not have PowerPoint)
QuickTime, Windows Media Player &/or Real Player
MAC Software Requirements
Operating Systems - Mac OS x 10 or higher with Windows
Mac office programs or a Word Processing application to save and open Microsoft Office formats (.doc, .docx, .xls, .xlsx, .ppt, .pptx)
Internet Browsers- Google Chrome is highly recommended


Cookies MUST be enabled
Pop-ups MUST be allowed (Pop-up Blocker disabled)

The Kindle Reader App or VitalSource Bookshelf App are needed for many of our courses (No special equipment needed. This can be downloaded for FREE onto your computer.)
PowerPoint Viewer (if you do not have PowerPoint)
Adobe PDF Reader
Apple QuickTime Media Player