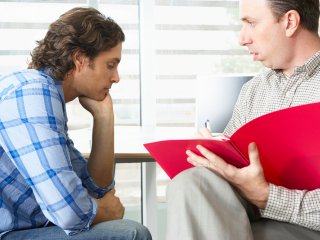 Course Type:
Instructor Led - 4 Weeks Long
Description
Objectives
Outline
Materials
System Requirements
Addiction is a chronic disease responsible for destroying lives, devastating families, and taking lives. There are many types of addiction; substance addictions (such as drugs and alcohol) as well as behavioral addictions (such as gambling, sex and eating). Our addiction recovery course provides a solid background for understanding addiction and equips the student with tools for supporting treatment and recovery.  Students will learn the differences between use, abuse, and dependence, the variety of treatment options and the steps that lead toward successful recovery.
* You have 4 weeks to complete this course from date of your enrollment.
** Course Subject to Change.
After completing this course, you should be able to:
Differentiate between types of substances and ways to detect addiction
Identify signs of addiction and how to get help
Recall the wide range of treatment options for addictions
Identify methods for overcoming barriers for successful recovery
Addiction and Recovery: An Introduction Module 1
Detecting Addiction
There is no cure for addiction.  However, there is hope for managing it.  In Module one, we will look at the differences between abuse and dependence and the consequences associated with each. Also included is the descriptions of the different classes of drugs.  We will examine how experimenting with certain substances can easily escalate to an addiction, and will review the risk factors for experimentation. Those struggling with addiction requires a patience in themselves to learn new coping skills.  Also in module one, we will explore the cost of addiction. 
The Difference Between Abuse and Dependence
Fears and Obstacles to Recovery
Understanding the Substances
Substance and Behavioral Addictions
The Cost of Addiction to Families
Addiction and Recovery: An Introduction Module 2
Taking the First Steps
In module two, we will focus in on how to determine whether or not treatment is needed.  First is a look at risk factors for developing addictions and then assessing the severity of addictive behaviors.  Guidance to family members on how to detect addictions in a loved one is also included.  As we move through the week, we will look at the general characteristics of different treatments and how to understand the different aspects of addiction so that treatment needs are fully met.  We will wrap up module two by dispelling myths about quitting an addiction. 
Recognizing Addiction
Deciding When to Start
Successful Quitting
Becoming Aware of Triggers
Increasing Motivation to Change
Addiction and Recovery: An Introduction Module 3
Examining Treatment Approaches
Module three acts as a reference guide to a wide range of treatment options for addictions.  We will look at different models and treatment approaches for addictions.  Also included is the difference between inpatient and outpatient treatment options, and the pros and cons of each.  As we move through the module, we will look at how long it takes to detox from specific substances and examine the risk of sever withdrawal symptoms and which medications may help.  We will wrap up module three with looking at an array of self-help and peer support treatment approaches for addiction, alternative treatments, and considerations for teens.
Treatment Choices
Understanding Detoxification
Twelve Step Programs
Nutritional Therapy
Teen Treatment Options
Addiction and Recovery: An Introduction Module 4
Life in Recovery
Module four will focus on longer-term recovery issues.  We will look at methods for overcoming barriers to successful recovery and how to handle slips and relapses during recovery.  Relationships can be difficult during the recovery process and in module four we will look at how to positively deal with relationships with family, friends, and co-workers.  Module four will also provide guidance to families in handling relationships with the addicted member as well as each other.
Building Skills for Recovery
Learning from Relapse
Helping with Follow Through
Sustaining Optimism
Helping Friends and Family
Ed4Career is committed to being both environmentally conscious and making it easier for you to study! We're making your education mobile! All of our textbooks are now provided as eTextbooks. You can access them on your laptop, tablet, or mobile device and can study anytime, anywhere.
The move away from physical books to eTextbooks means you get the latest, most up-to-date version available. This also makes your training more accessible, so you can study anywhere you have your phone or tablet. The best part is that all materials are included in your training cost so there are NO extra fees for books!
Internet Connection
Broadband or High-Speed - DSL, Cable, and Wireless Connections
*Dial-Up internet connections will result in a diminished online experience. Classroom pages may load slowly and viewing large audio and video files may not be possible.
Hardware Requirements
Processor - 2GHz Processor or Higher
Memory - 1 GB RAM Minimum Recommended
PC Software Requirements
Operating Systems - Windows 7 or higher
Microsoft Office 2013 or higher. Also, you could use a general Word Processing application to save and open Microsoft Office formats (.doc, .docx, .xls, .xlsx, .ppt, .pptx)
Internet Browsers - Google Chrome is highly recommended


Cookies MUST be enabled
Pop-ups MUST be allowed (Pop-up Blocker disabled)

The Kindle Reader App or VitalSource Bookshelf App are needed for many of our courses (No special equipment needed. This can be downloaded for FREE onto your computer.)
PowerPoint Viewer (if you do not have PowerPoint)
QuickTime, Windows Media Player &/or Real Player
MAC Software Requirements
Operating Systems - Mac OS x 10 or higher with Windows
Mac office programs or a Word Processing application to save and open Microsoft Office formats (.doc, .docx, .xls, .xlsx, .ppt, .pptx)
Internet Browsers- Google Chrome is highly recommended


Cookies MUST be enabled
Pop-ups MUST be allowed (Pop-up Blocker disabled)

The Kindle Reader App or VitalSource Bookshelf App are needed for many of our courses (No special equipment needed. This can be downloaded for FREE onto your computer.)
PowerPoint Viewer (if you do not have PowerPoint)
Adobe PDF Reader
Apple QuickTime Media Player